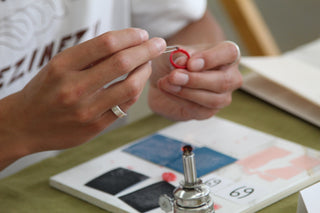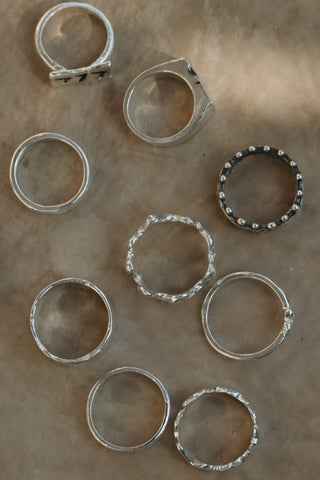 Workshop Details
Join us in the mindful process of creating jewelry using the ancient lost wax carving method. Design and customize a ring to be cast in sterling silver.
Using tools and supplies provided in class, we will guide you through the techniques to create your one-of-a-kind piece of jewelry. As class concludes, leave with us your finished wax model to be cast and finished for its return to you in it's silver form.
THE WORKSHOP
2.5 Hour Class
All supplies are available in class
No previous experience necessary
Silver casting included up to 10 grams
LOCATION
719 S Los Angeles Street
Los Angeles, CA 90014
Suite information will be emailed with confirmation for class.
YOUR JEWELRY
All pieces will be cast in sterling silver with your choice of finish.
Your finished jewelry will be shipped to you in 2-3 weeks from class date.